Geminate Vision
Hitomi - Escaflowne Movie
Top is made of thick broadcloth. Zips up in front.
Bow is made of cotton, and is detachable.
Collar and skirt are made of broadcloth. Skirt is pleated and zips up on the side.
Price: $175 Includes knee-high socks.

Front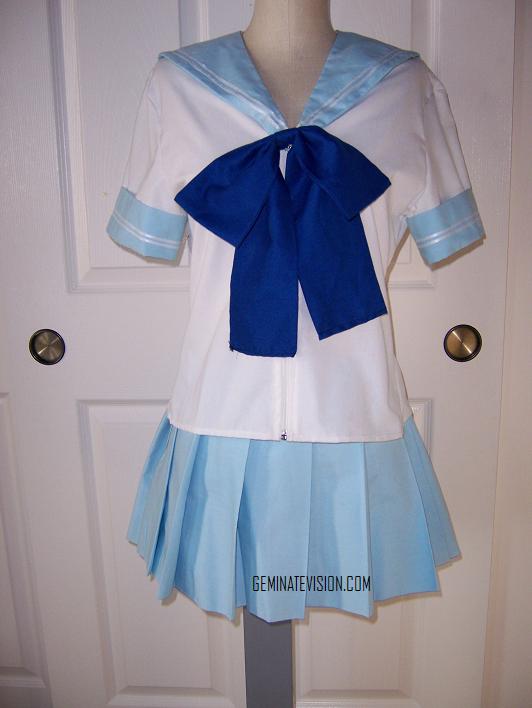 Back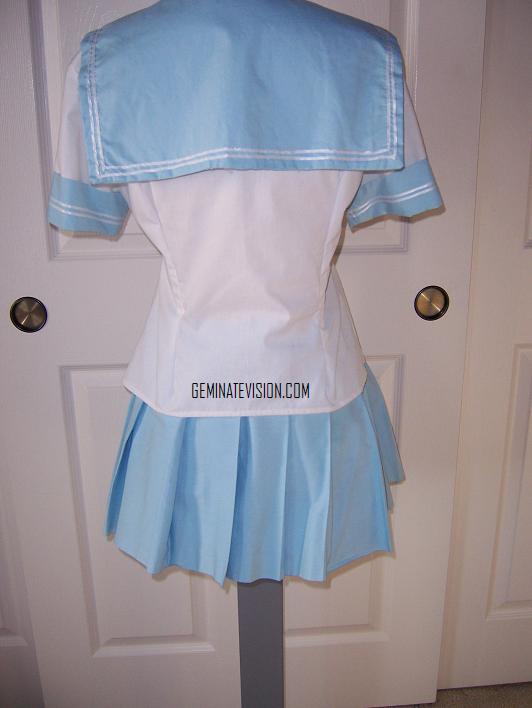 Photographs are copyright of Geminate Vision. Please do not take without permission.