Geminate Vision
Bakery Chii
Top is made of satin, and features 4 rows of boning like a real corset. Laces up with ribbon. Skirt is same fabric as top, features two layers of netting to create fullness.
White undertop, bloomers, apron and collar (not shown) are made of satin. (Buyer may opt for different materials if desired)
Price: $200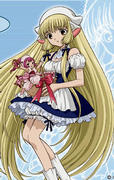 Front View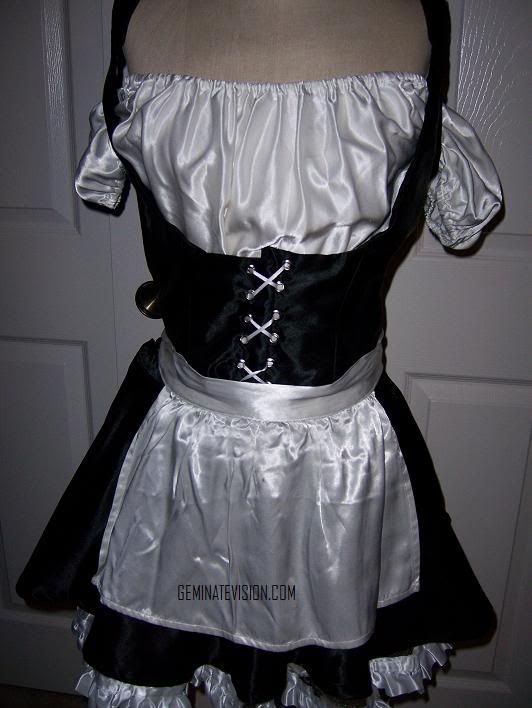 Side View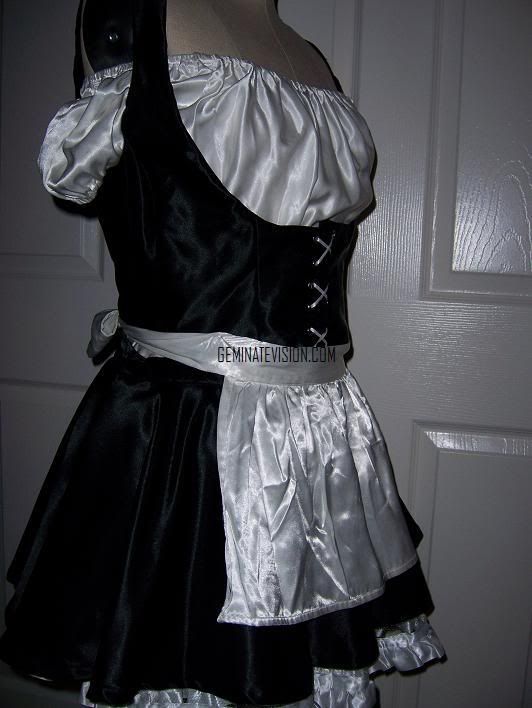 Back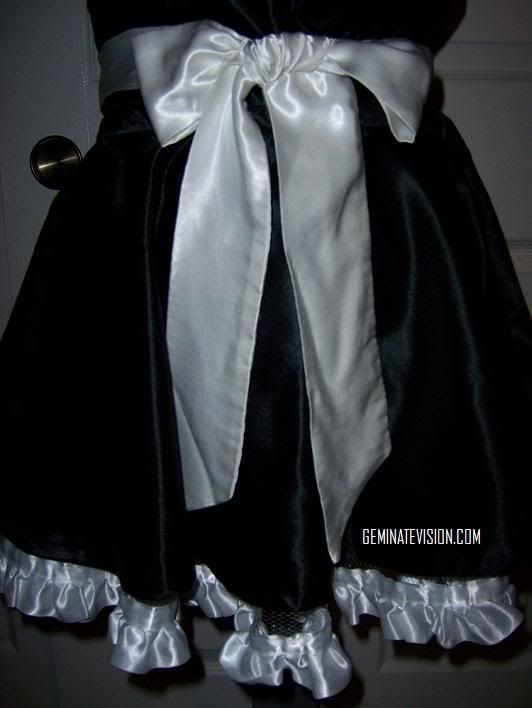 Bloomers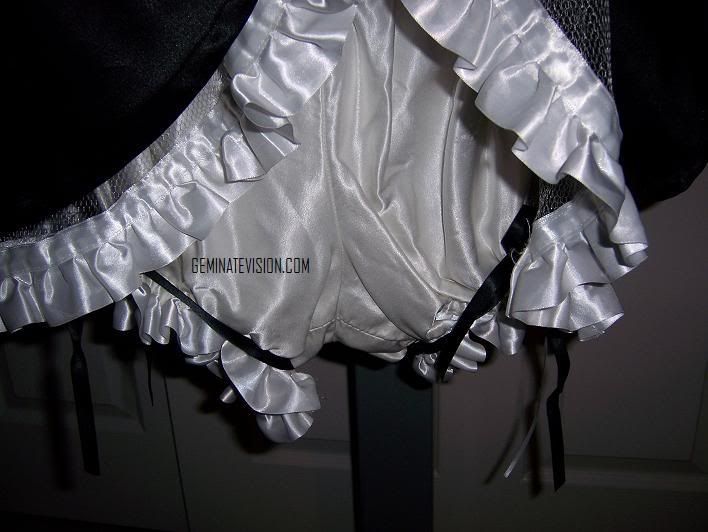 Photographs are copyright of Geminate Vision. Please do not take without permission.