Geminate Vision
Songstress
Top is made of classique satin. The frills on the top are made of chiffon, in 5 layers on the left side. All edges are serged. Sleeves are also made of chiffon, with two black elastic straps to stay on arms.
Skirt is pleated lace, with shorts worn underneath.
Price: $250 Includes Yuna earring or Lenne hair beads, and blue leather belt.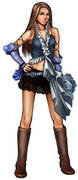 Front View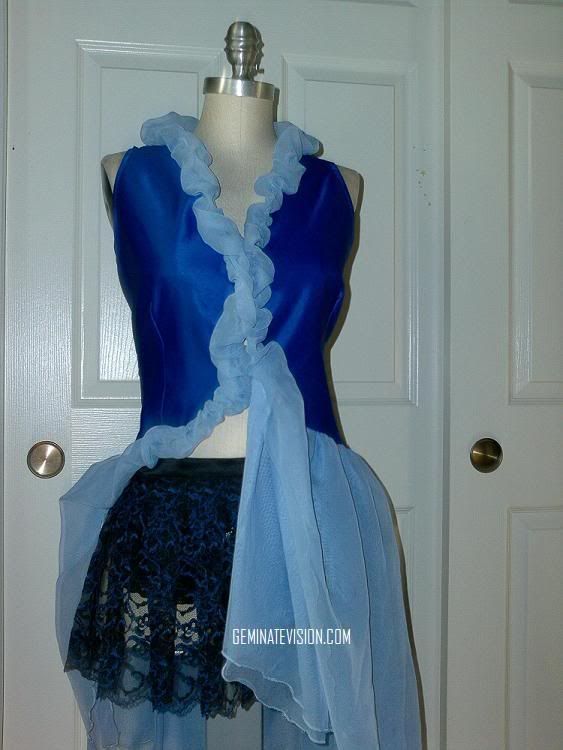 Side View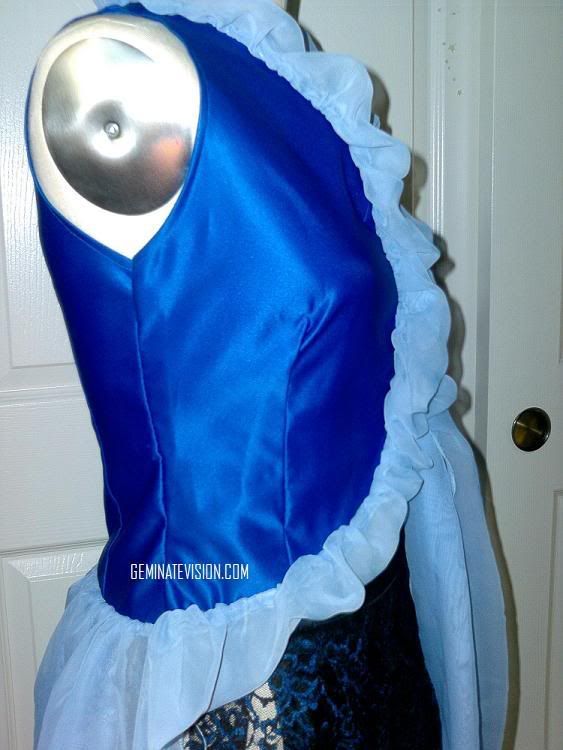 Skirt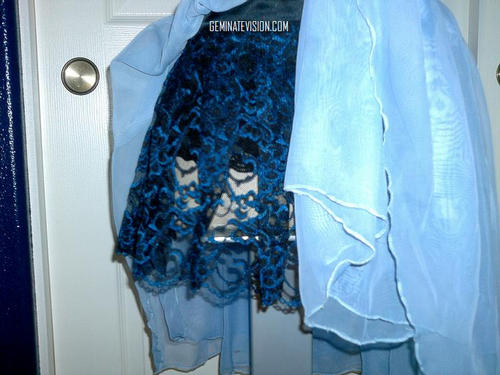 Sleeves
Photographs are copyright of Geminate Vision. Please do not use without permission.