Gunner Yuna
Gunner Yuna
Top is made of stretch poly, ribbed knit, and lace. Emblem detail on chest is modestly made of nude color fabric with vinyl Zanarkand detailing. Hood is detachable. Features rope waist tie.
Skirt is 3 tiered layers, each hand dyed so each costume will vary. There are two rows of serges above the lace (see reference picture) on the skirt.
Pouch is made of suede leather with suede laces trimmed with rhinestone jewels.
Short shorts is made of black denim. Belt is made of leather with 4 rings. Arm bands are made of poly with suede lace ties.
Price: $350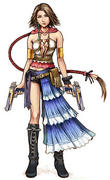 Sample Photo 1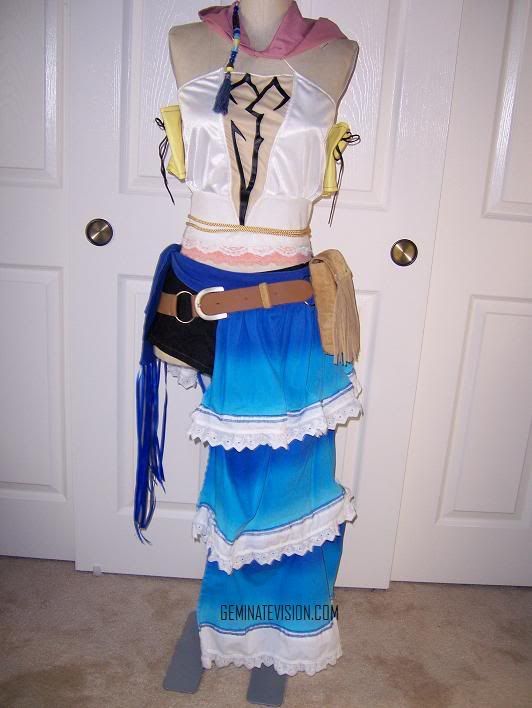 Brief Description
Sample Photo 2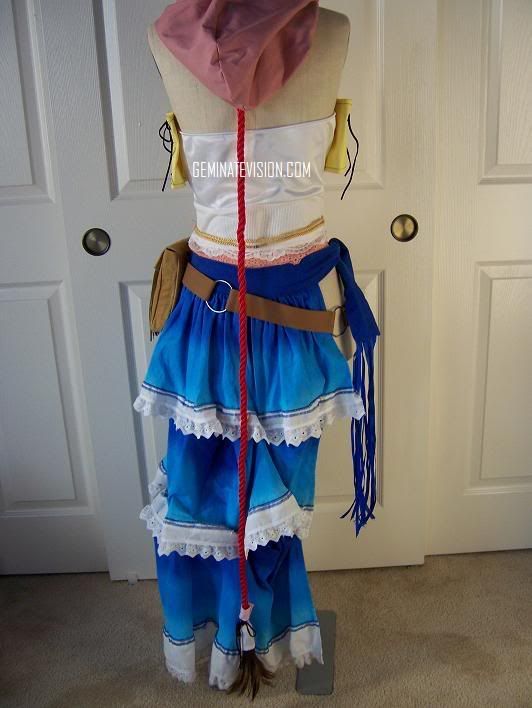 Brief Description
Sample Photo 3
Brief Description
Sample Photo 4
Images are copyright of Geminate Vision. Please do not take any pictures without permission.