Geminate Vision
Nurse Chii
Dress is made of satin and lined with lining. Trimmed with red and pink ribbon.
Cross is made of PVC vinyl fabric.
Shoulder cover things are lined with interfacing.
Price: $175 Includes nurse hat and wrist band.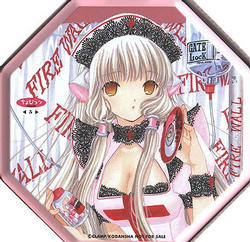 Front view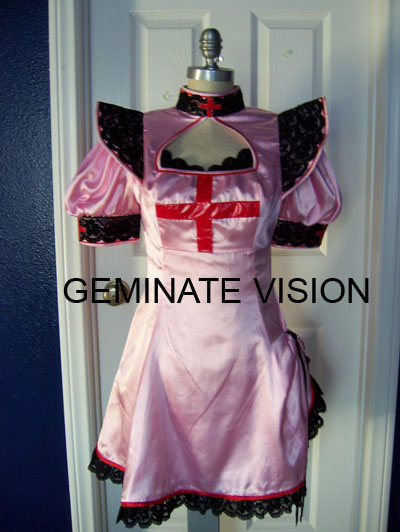 Side View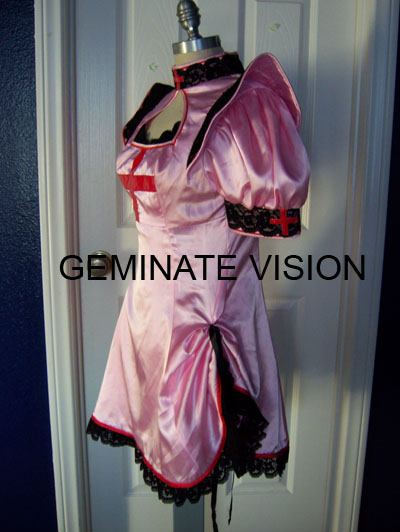 Photographs are copyright of Geminate Vision. Please do not take without permission.