Geminate Vision
Super Sailor Moon
Bodice is made of matte lycra fabric. Connects to skirt so it's easier to put on. Sleeves are made of satin organza.
Front bow is made of satin, lined with interfacing. Back bow is satin organza. Both are detachable.
Collar is same satin as skirt and front bow. Trimmed with gold ribbon. Lined with interfacing. Detachable.
Skirt is pleated and made from same satin as the front bow and collar. Trimmed with blue and yellow ribbon. Anchored with yellow and white piping.
Gloves toppers are made from same material as front bow. Brooches are detachable.
Price: $400 Includes choker, earrings, gloves, feather hair clips, and tiara.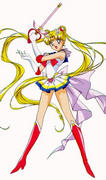 Close up of Front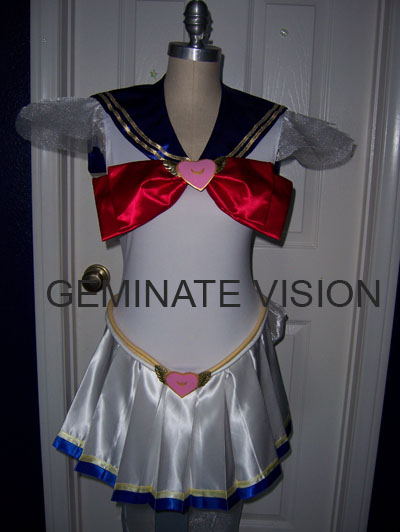 Full front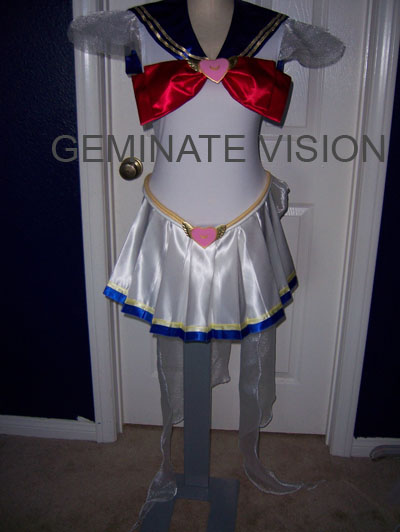 Back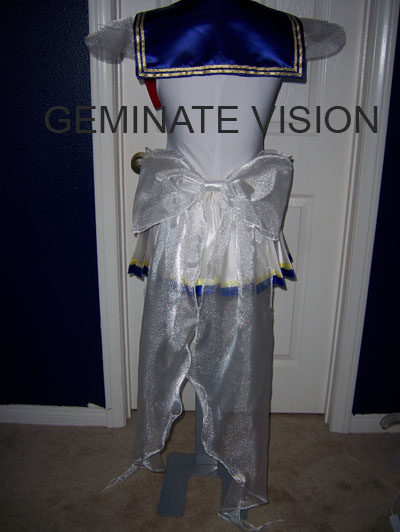 Gloves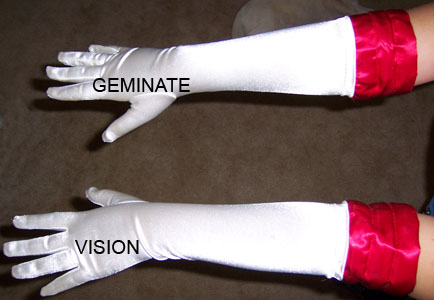 Photographs are copyright of Geminate Vision. Please do not take without permission.