Geminate Vision
Thief Rikku
Bikini top and bottom are made of lycra with orange trim. Top features closure in back and lace grommets in front. Black straps are leather.
Skirt is dark green ultrasuede with grommets and X crosses.
Belt and pouches are leather.
Sleeves are off white with elastic top.
Scarf is hand-knit and hand-dyed gradient.
Price: $350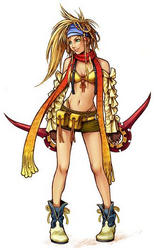 Full front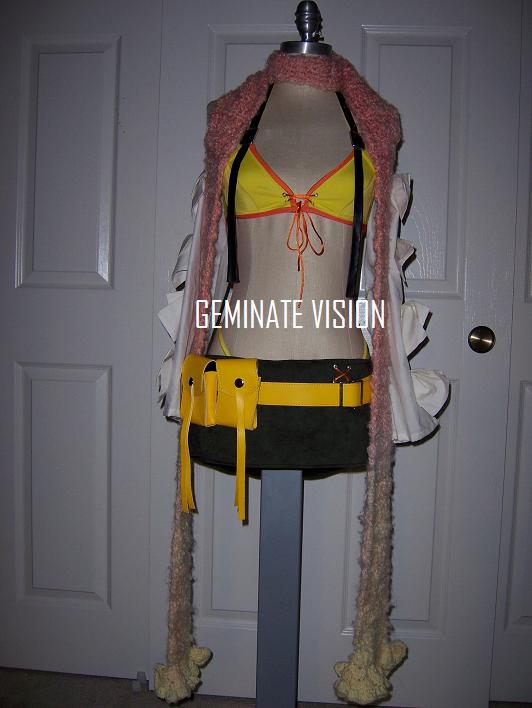 Close up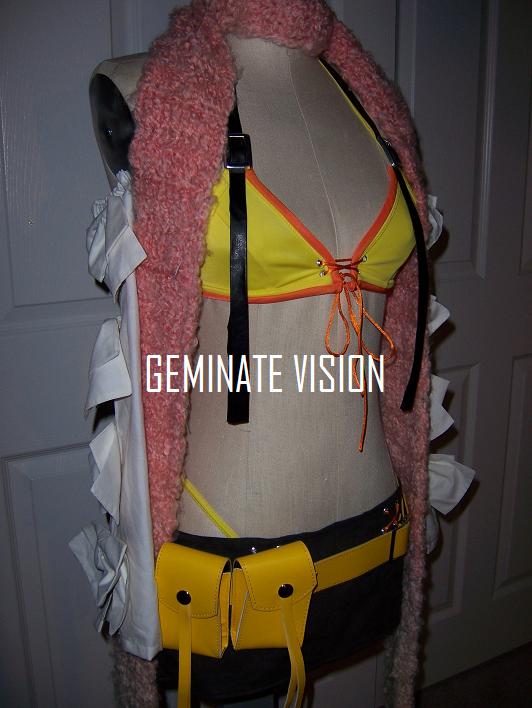 Side View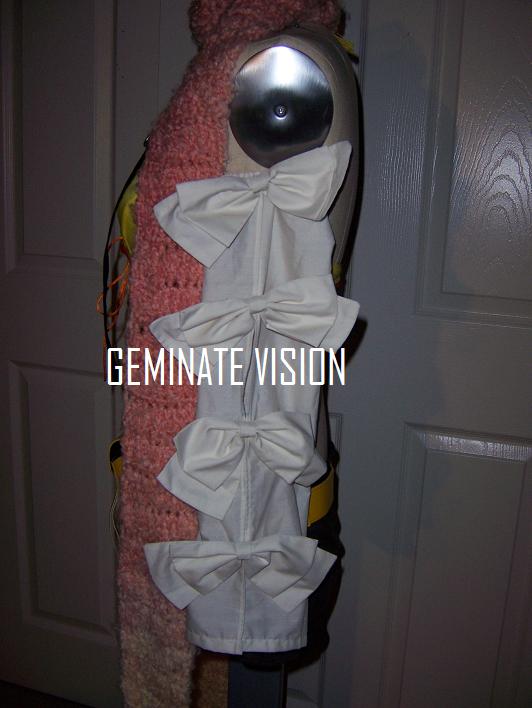 Photographs are copyright of Geminate Vision. Please do not take without permission.