Geminate Vision
Sakura
Dress is made of casa satin. Back of skirt is longer than front.
Opening of top is trimmed with red and pink satin ribbon.
Skirt is lined with lining and features tulle underlining to achieve fullness of dress.
Price: $300 Includes wings, garter, leg ties, and star necklace.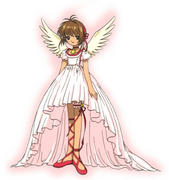 Front view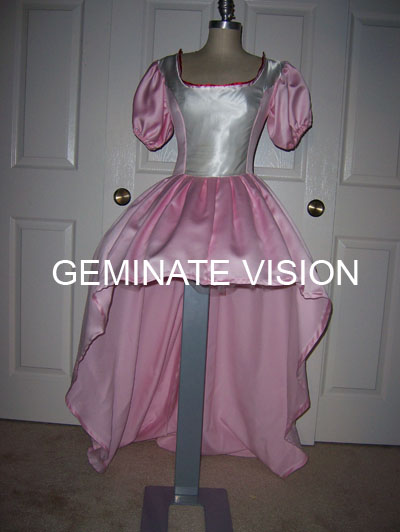 Side View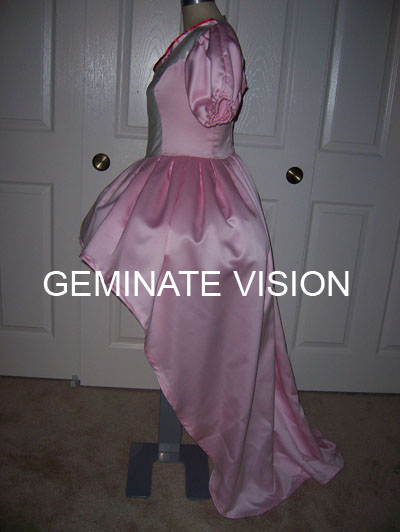 Close up view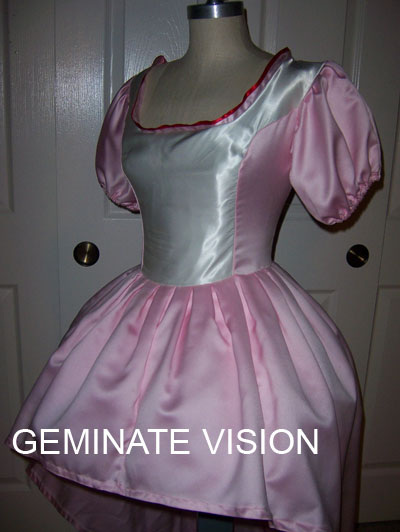 Photographs are copyright of Geminate Vision. Please do not take without permission.