Geminate Vision
Bible Black
Top is a buttoned blouse with black sleeve cuffs lined with interfacing.
Corset is stretch cotton with two metal buckles. Tie is a darker shade of red than skirt (intentionally).
Skirt is made of cotton and pleated. Features ribbon trim at bottom like Hiroko but can be excluded to match Imari.
Price: $150 Includes black opaque thigh high socks.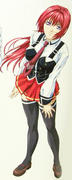 Front view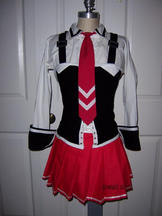 Back view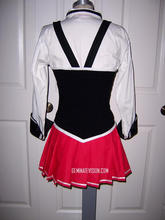 Photographs are copyright of Geminate Vision. Please do not take without permission.