Geminate Vision
Aeris Gainsborough
Dress is made of pink stretch cotton. It is darted in the back to enhance the figure. Features buttons with actual buttonholes.
Jacket is made of denim with two buckles on each of the sleeves. Can be doubled as Aerith from Final Fantasy VII.
Price: $175 Includes bracelets, suede necklace, and two pink bows with materia gem.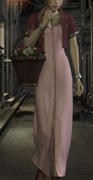 Front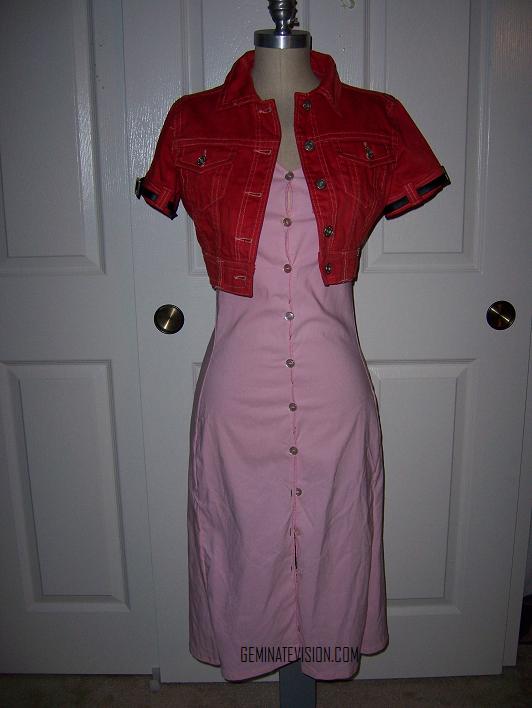 Back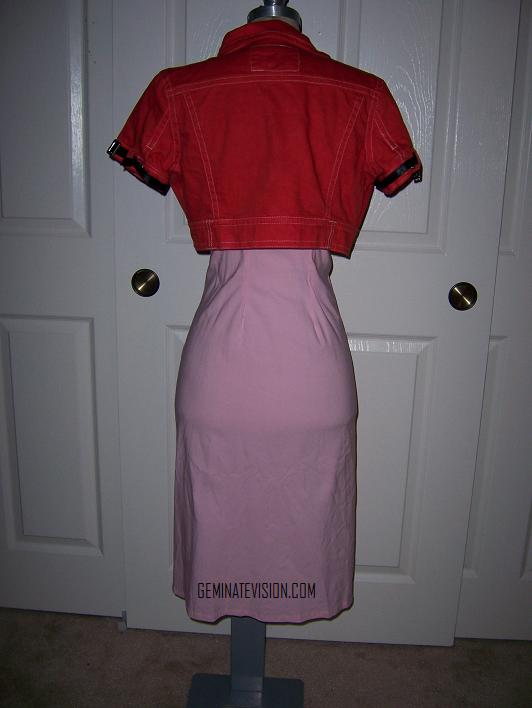 Photographs are copyright of Geminate Vision. Please do not take without permission.