Geminate Vision
Cornelia
Dress is made of satin and fully lined. Features lace up ribbons and grommets in front.
Skirt is two layers. Top layer has blue ribbon with satin organza ruffles. Bottom layer has two rows of ruffled lace. Skirt features 4 rows of netting underneath to acheive fullness.
Top of sleeves are poofy. Mid-section of sleeves features grommets and lace up ribbons. Bottom of sleeves flares out in full circle, top layer is black, bottom layer is blue.
Head dress made from organza and clips on. Blue roses are attached.
Wings are made of same material as dress.
Price: $400 Includes kne-high stockings with ruffled lace top.
Front view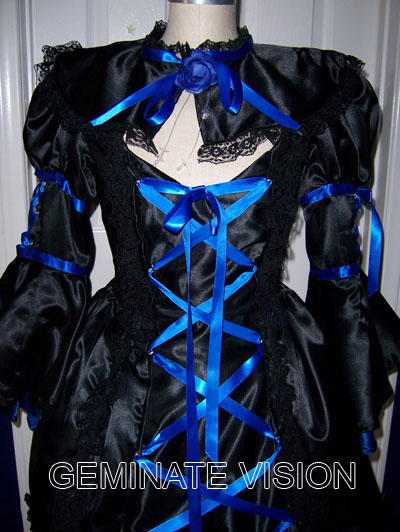 Full view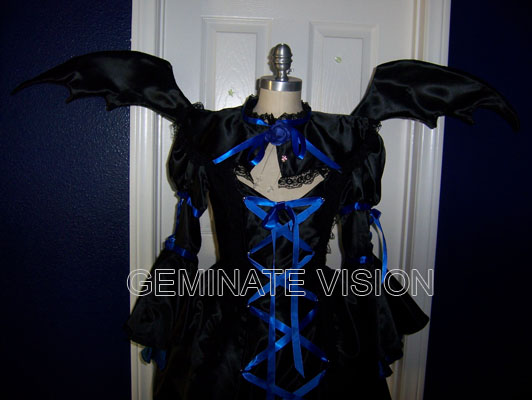 Side view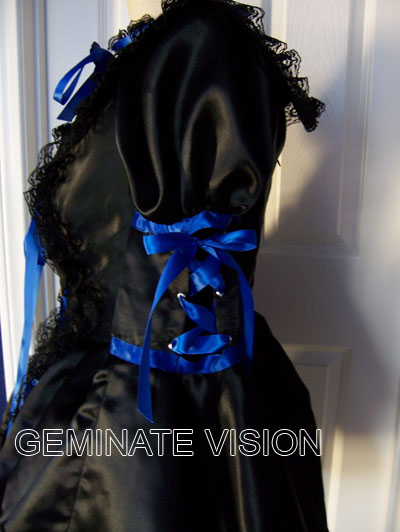 Front of head dress
Side of head dress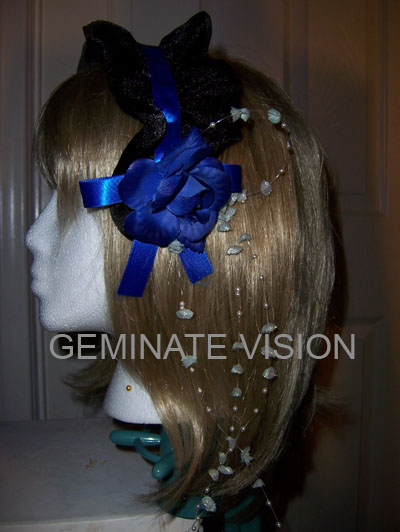 Photographs are copyright of Geminate Vision. Please do not take without permission.